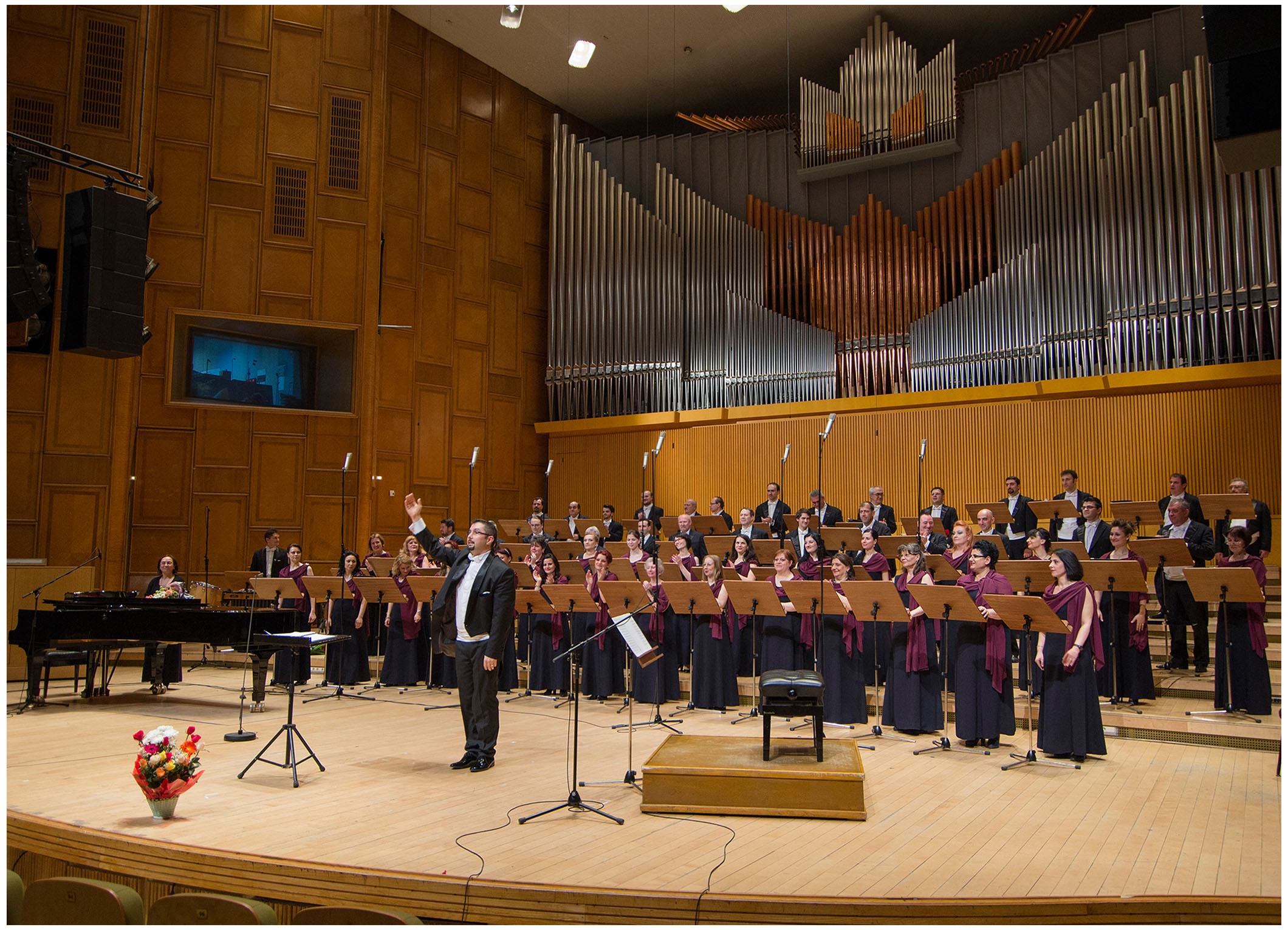 Established in 1940 under the leadership of conductor and composer Ioan Croitoru, the Romanian Radio Academic Choir holds an impressively large repertoire, spanning from oratorios, cantatas and madrigals, to poems, ballads and numerous miniatures.
In parallel with performing during every season at the Romanian Radio Hall, the Romanian Radio Academic Choir – formed of around 70 professional musicians – carries out recordings for albums and for the Romanian Radio archive. The choir promotes both Romania's traditional values as well as contemporary music, including national premieres. An important distinctive element of the choir's evolution is represented by the a cappella concerts, which go in line with the tradition of the national choral music.
The Romanian Radio Academic Choir has toured in Germany, Bulgaria, Spain, Greece, Cyprus and Israel and collaborated with renowned world orchestras, under the baton of well-known Romanian and foreign conductors.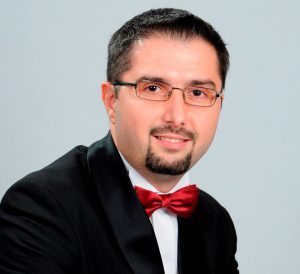 A conductor of the Romanian Radio Academic Choir since 2016, Ciprian Țuțu has set as a goal to diversify and modernize the ensemble's repertoire. He has performed in various artistic events, from opera shows to a cappella, accompaniment and symphony music concerts, together with renowned Romanian and foreign orchestras. In 2015 he has won a scholarship from the Transilvania University in Brașov and attended the International Conducting and Choral Masterclass – Sarteano (Italy), where he studied with Simon Carrington (Yale University, USA, a founder of the vocal sextet The King's Singers), Brian O'Connell (Boston University, USA) and Bronislawa Falinska (Padua Music Conservatory, Italy).
credit photo: Alexandru-Dolea