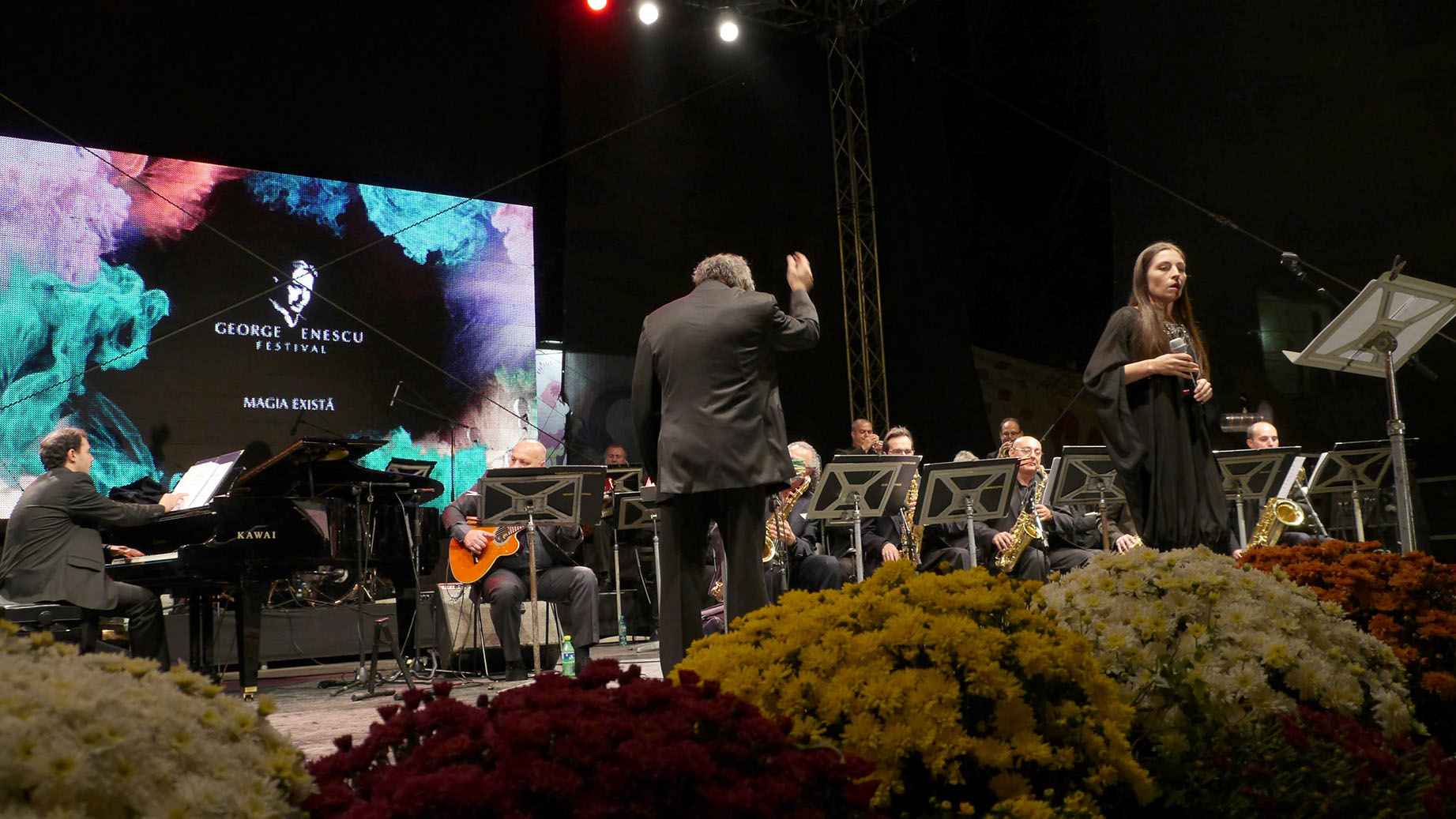 The Radio Romania Big Band was established in 1949, first as a combo ensemble. In 1953 Sile Dinicu was appointed as chief conductor of the orchestra, and therefore the ensemble included a strings section, was then extended to incorporate 45 instrumentalists and was called the Radio – Television Orchestra. After 1989, the ensemble gained its actual name, Radio Big Band. Four renowned conductors have linked their name with the evolution of the orchestra, namely Sile Dinicu (starting from 1953), Cornel Popescu (from 1985), Ion Cristinoiu (from 1991) and Ionel Tudor (from 1994).
The Radio Big Band is formed of established musicians and includes the best instrumentalists from the younger generation, being at the same time a unique profile orchestra on the Romanian musical scene.
The ensemble has performed at major national and international events, competitions and festivals of jazz, blues, pop, pop-rock and symphony-pop music in Romania. The Radio Big Band performed in a number of "Proms" concerts and recitals alongside top musicians in the field of jazz, blues, pop music and rock both in Romania and abroad.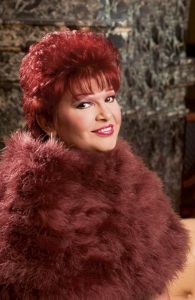 Aura Urziceanu
One of the most expressive Romanian voices of our time, Aura Urziceanu has conquered the audience through exceptional performances and original, fresh and creative compositions.
Her career displays an impressive mix of various musical genres: from pop to folk, from classical music to jazz and TV concerts and shows. She has earned a number of accolades and awards, among which Europe Cup – Knocke, Belgium abd The Europe Prize. Her performances have been reviewed in magazines in North America, such as New York Times, Toronto Life, New Yorker and Canadian Composer. Aura Urziceanu has toured in USA, Brazil, Japan, Australia and Europe. She has performed together with renowned musicians and instrumentalists, among whom Duke Ellington, Quincy Jones, Thad Jones & Mel Lewis Orchestra, Dizzy Gillespie, Art Blakey, Horace Silver, Clark Terry and Stan Gets. She sang with Ella Fitzgerald, Sarah Vaughn, Dionne Worick, Joe Williams and Jack Jones.
In 2005 she released her well-known album, The Best of Aura.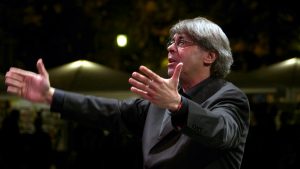 Ionel Tudor is one of the few contemporary musicians to have "entered" (when he was only 14) in the "sound laboratory" of the Radio Big Band, which at that time was conducted by Sile Dinicu. For him, this experience has been essential in the path he has later on undertaken, one which has led him to becoming a "complete musician". Wisdom and patience have been the milestones of Ionel Tudor's career – a musician who has harmoniously mixed his talent with the knowledge of the "art of sounds".
A pianist, pedagogist, composer, orchestrator and conductor, Ionel Tudor embodies the condition of the outstanding musician. A winner of numerous awards at the Mamaia Music Contest, he has had a personal contribution in the evolution of many local artists, and has been during his entire career a supporter of Romanian music. He has been a member of the Romanian Composers and Musicologists' Union for over 30 years and has been conducting the Radio Big Band for a few decades now – all elements which account for his outstanding reputation in the Romanian musical landscape.
credit photo: Liviu Ungureanu