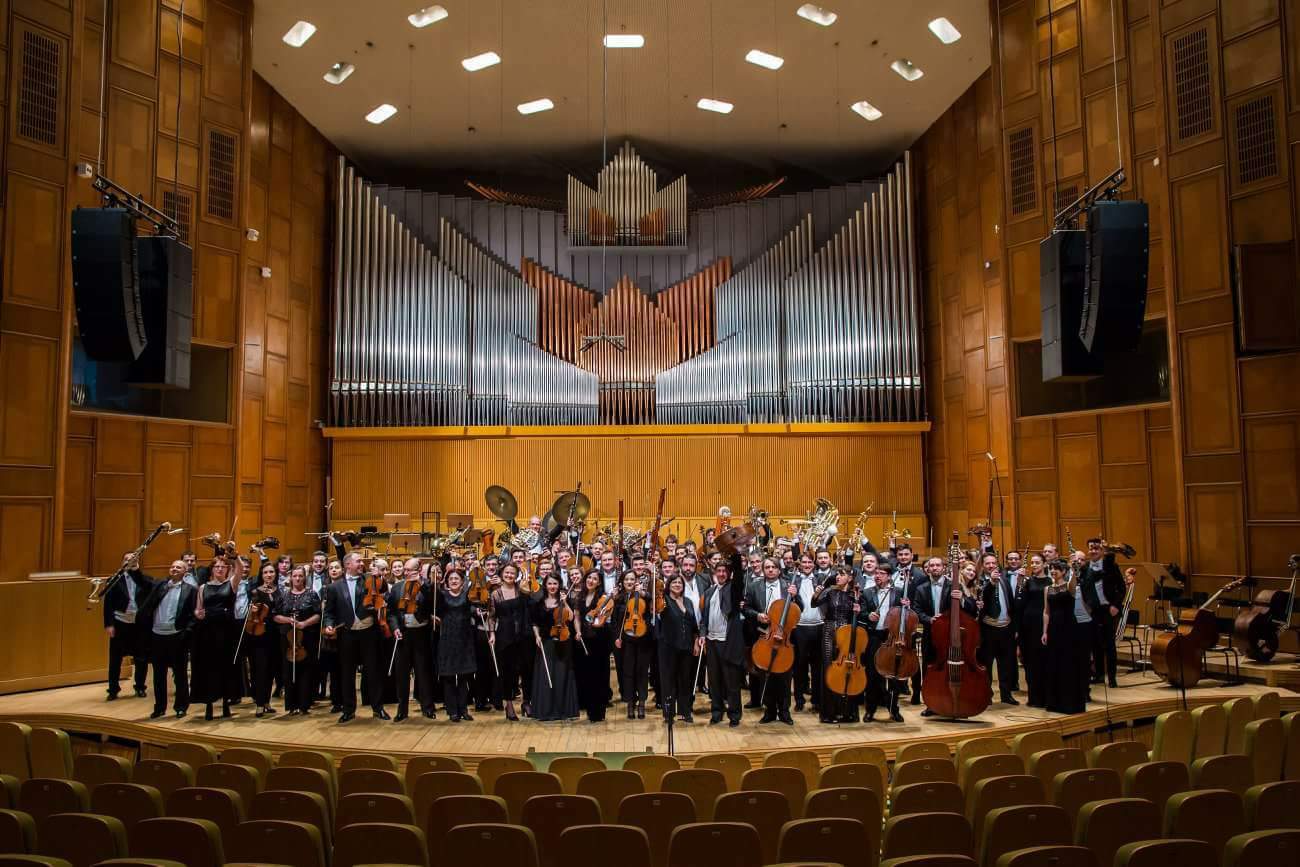 The Romanian Radio National Orchestra, which celebrates 90 years of activity in 2018, has influenced the Romanian musical landscape for almost a century. The ensemble was established in 1928 upon initiative and under the leadership of composer Mihail Jora, in the same year when the Romanian Radio Broadcasting Corporation was founded.
The orchestra has been conducted by such renowned Romanian musicians as Ionel Perlea, Alfred Alessandrescu, Theodor Rogalski, Constantin Silvestri, Iosif Conta, Emanuel Elenescu, Horia Andreescu andTiberiu Soare, as well as by internationally acknowledged conductors like George Enescu, Sergiu Comissiona, Ion Baciu, Cristian Mandeal and Christian Badea.
The Romanian Radio National Orchestra holds an impressively vast and diverse repertoire spanning from various musical genres from different periods, from Baroque to contemporary music. The orchestra has premiered the largest number of works by Romanian composers, and has promoted Romanian music both in the concert hall, as well as through radio waves, in special recordings for albums and the Romanian Radio Golden Archive. Several concerts performed by the orchestra have been taken over by the EBU.
During the last decades numerous well-known musicians have performed together the Romanian Radio National Orchestra, of whom several top names coming from the Romanian music school, alongside other prestigious international guests: conductors Carlo Zecchi, Igor Markevitch, Ion Marin, Michel Plasson, famous soloists like Montserrat Caballé, Eliane Coelho, Ileana Cotrubaş, Ruxandra Donose, Angela Gheorghiu, Elena Moşuc, Viorica Cortez, Leontina Văduva, Placido Domingo, Luciano Pavarotti, Andrea Bocelli, José Carreras etc. Great pianists have given concerts together with the orchestra, among whom Radu Lupu, Valentin Gheorghiu, Dan Grigore, Sviatoslav Richter, violinists Yehudi Menuhin, Isaac Stern, David Oistrah, Maxim Vengerov, Vadim Repin, Alexandru Tomescu, Gabriel Croitoru and cellists Natalia Gutman, Mstislav Rostropovici, Franz Helmerson and Alexandr Rudin.